Calgary, AB

,

March 9, 2021

—
Originally published here by Measur.
Today, Measur, a Canadian company that specializes in the resale of commercial unmanned solutions, announced that they have signed a Canadian distribution agreement with Flybotix. Flybotix ASIO's innovative propulsion system combines the simplicity of multi-rotors with the aerodynamic efficiency of helicopters. The result is an energy efficient, collision tolerant drone with twice the flight time of similar drones on the market and significantly less noise. It allows customers to quickly and safely inspect hazardous, confined spaces, typically in the infrastructure, energy, and oil and gas industries.
Flybotix customers will benefit greatly from Measur's experience delivering aerial solutions to the surveying, mapping, engineering, construction, mining, GIS, law enforcement, forestry, and infrastructure markets throughout Canada.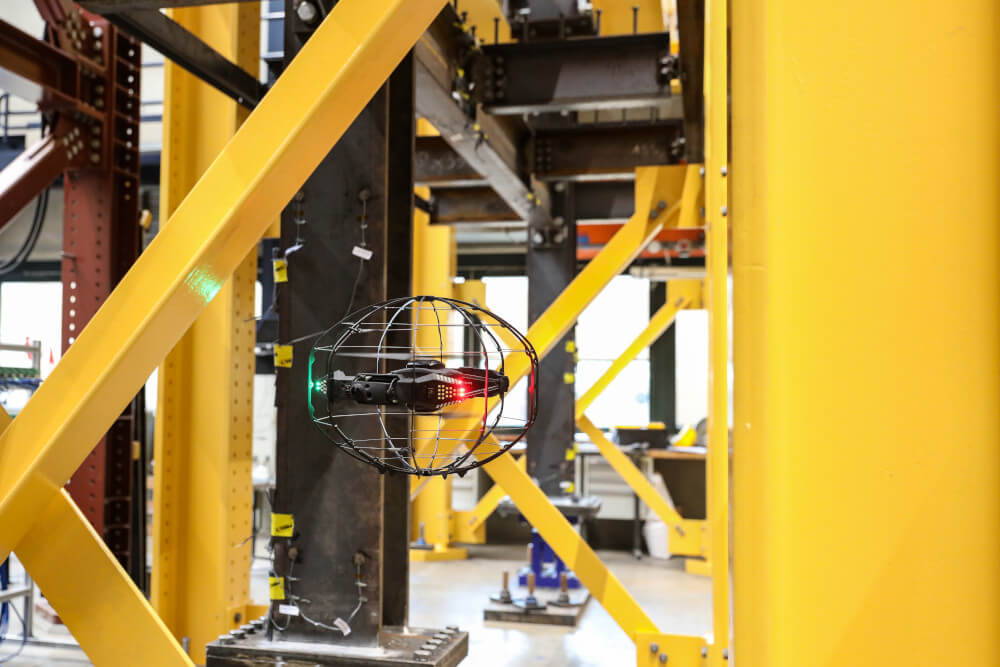 "We are excited to be entering the Canadian inspection market alongside our new partner Measur. By combining our drone solution with Measur's service infrastructure and expertise supporting clients' technology investments, customers will be able to get maximum value out of their ASIO solution" says Samir Bouabdallah, CEO & Co-Founder of Flybotix.
"We look forward to working with Flybotix, an innovative manufacturer of confined space inspection drones", Says Denon Wilgosh, COO at Measur. "Measur's experience and expertise selling, servicing, and renting drone products provides the necessary foundation to expand Flybotix's Canadian presence."
About Measur: Measur is a Canadian company based in Calgary, AB, and Burnaby, BC, that specializes in the resale of commercial unmanned solutions. Founded in 2001, Measur has become the most trusted source for aerial solutions in mining & aggregates, agriculture & forestry, infrastructure & utilities, construction, surveying & mapping and oil & gas.
About Flybotix:
Flybotix was founded early 2019 on the idea that indoor inspection of industrial assets should cost as little as possible in terms of human safety and shutdown time. Thanks to its performance, our drone solution ASIO empowers clients to perform streamlined and cost-effective inspections in a safe work environment.
###
Inquiries: media@flybotix.com